Tyrannosaurus Growth Rate
How did dinosaurs get so big? A team of researchers from prominent universities and museums wanted the answer. Bones have age rings, like those of a tree. They studied 60 bones from 20 specimens. In summer of 2003, they announced the results. They concluded that T. rex began a great growth spurt around age 14. It gained as much 4.6 pounds a day until it stopped growing at age 18. It had then reached its adult length and weight. After reaching its full size, it lived only 10 more years. Most were dead by age 30.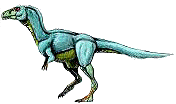 Baby T. rex - two years old
Length: 7 ft / 3 meters | Weight: 66 lbs / 29 kg
Note the feathered tail. Most scientists now believe that young T. rex had feathers,
but lost them as they matured..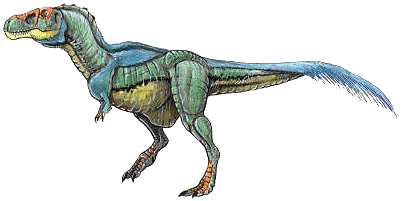 Juvenile T. rex - 14 years old
Length: 22 ft / 6 meters | Weight: 4,000 lbs / 1,800 kg.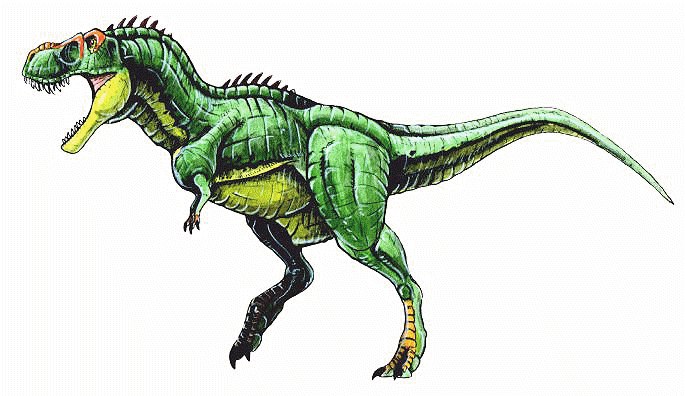 Adult T. rex - 18 years old
Length: 40 ft. / 13 meters | Weight: 11,000 lbs / 6,000 kg.
---
Edugraphics.Net | Feenixx Publishing |